Introducing NewsWire
NewsWire is a news aggregator app with contents from many high-quality publishers. Download NewsWire, get trending news at all time.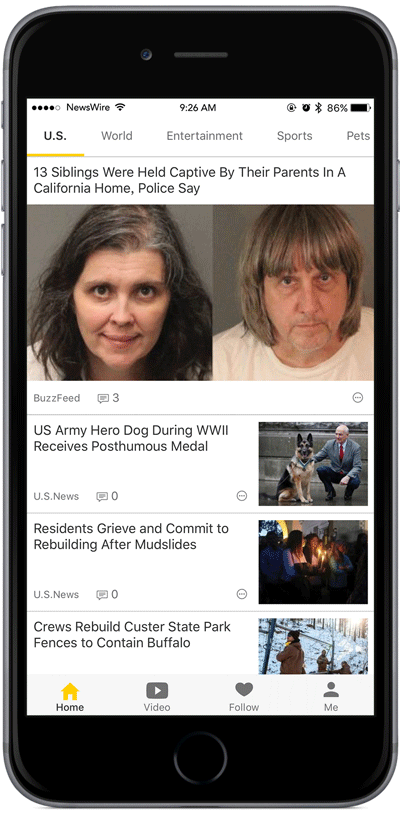 Wide Content Coverage
All the fresh news, trending stories, videos & funny gifs here for you to enjoy. Wide content coverage from breaking news, celebrity gossip to food recipe and more. Whether you want to catch news on serious topics or just spend some free time, you could always find what interests you.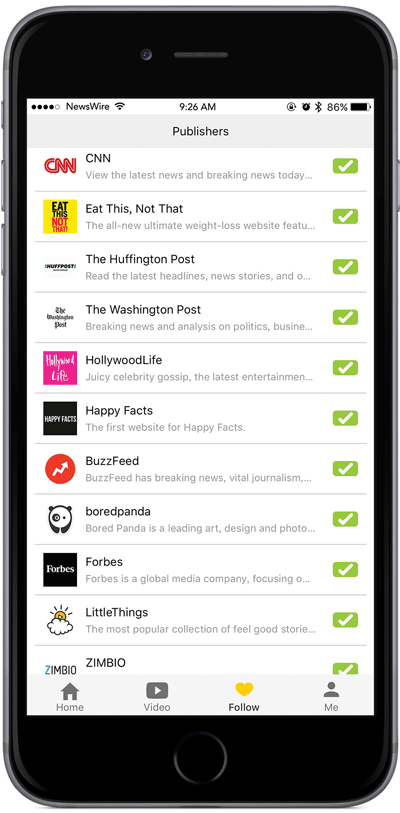 Personalized Content
Have you ever wasted time on skipping news that you dont't care? Wouldn't it be nice to get feed from the sources you like and trust? News Wire learns your habits as you explore. The more you read, the smarter it gets.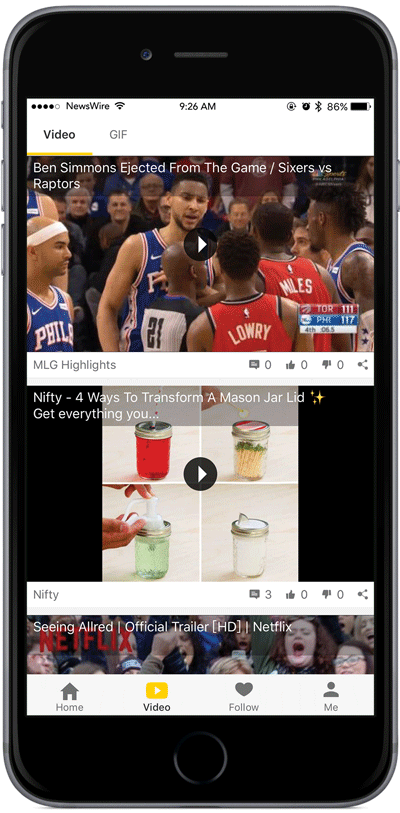 Awesome Videos & Gifs
Interesting videos and gifs, including cute pets gifs, accident gifs, hilarious baby videos, short cooking videos and more. Have a laugh and have a nice day.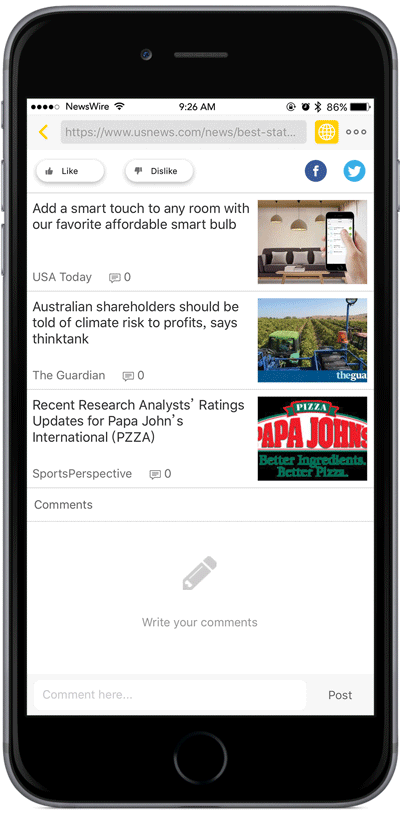 Comment and Share
Great news need great comments. Write you comments and join discussions on hot topics. Share stories with your friends. Have fun reading news together.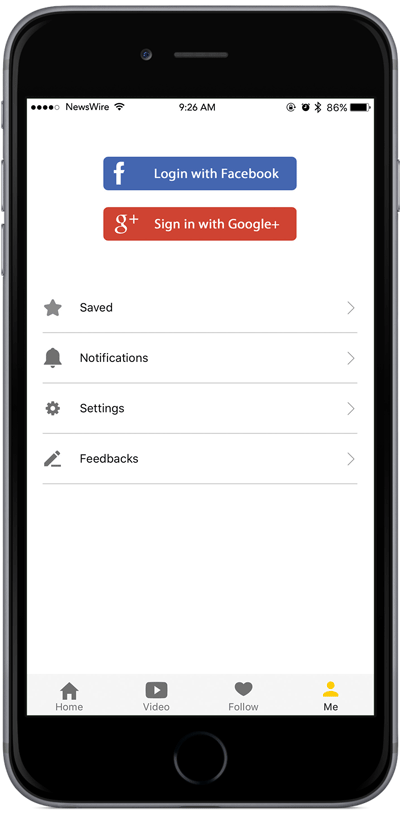 User Friendly
Concise design, customized contents, esay navigation, News Wire provides you with pleasant using exprience.